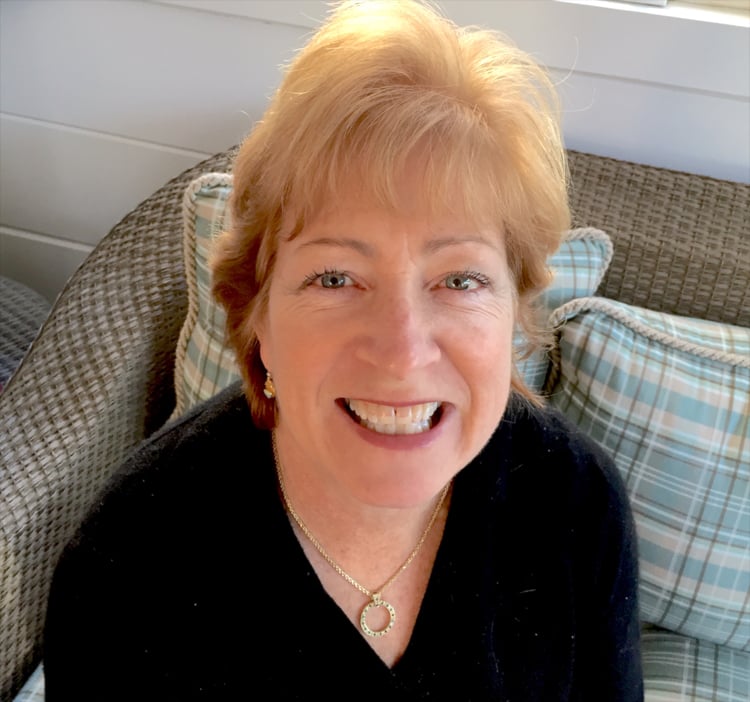 Kathy is a Licensed Independent Clinical Social Worker with a Masters in Social Work from Boston College and is experienced in working with children & families. She is also the Owner/Operator of Kate's Seafood & Ice Cream, a classic Cape Cod Clam Shack, celebrating 30 seasons of business, on Route 6A, in Brewster.
As the Mother of two young men with autism, Kathy has served as the Chair of the Dennis-Yarmouth Special Needs Advisory Council, participated as a member of the state's Autism Commission Transition Committee, and is a strong advocate for the needs of the developmentally disabled in the Cape Cod community. With her husband John & oldest son, Liam, she continues to guide the path of these two uniquely talented young men.
EDUCATION
1980 – MSW, Boston College Graduate school OF SOCIAL WORK
Major; CaseworkMinor; Administration
1978 – BA, Westfield State University, Westfield, MA.
AFFILIATIONS:
Licensed Independent Clinical Social Worker, LICSW
Member; National Association of Social Workers, ACSW
Board Member; Cape Cod Chamber of Commerce
Member; Sons of Erin, W. Yarmouth, MA.
Member; Dennis Conservation Trust
Past President & Current Board Member; Cape & Islands Democratic Council
Member; Dennis Democratic Town Committee
Member; Cape Abilities Positive Behavioral Supports, (PBS), Leadership Team
2014 – present,
President
Friends And Relatives with autism & related Disabilities
Developing Community Housing for the Developmentally Disabled
www.go-forward.org
2011-13 – Member, Transition Sub-Committee, MA Autism Commission
2008 – Present – Campaign Manager; Committee to Elect 4th Barnstable State Representative Sarah Peake.
1986 – Present - Owner/ Manager – KATE'S SEAFOOD & ICE CREAM, Rte. 6A, Brewster, a traditional Cape Cod Clam Shack, serving nearly 50 flavors of Ice Cream. Celebrating more than 30 years as a part of the Brewster community.
1987 – 90 - Short Term Therapist for MA Department of Youth Services clients at two Secure Treatment facilities, Worcester, MA.
1987-89 – Therapist, Family Service Organization, Worcester, MA. Individual & couples treatment.
1985-87 – Employee Assistance Grant Administrator
Peer Drug Education Coordinator
Individual & Couples Therapist
The Mental Health Center, Worcester, MA.
1980-85 – Foster Care Coordinator for Youth Opportunities Upheld, Inc., Y.O.U., Inc., Worcester, MA, an emergency & short term foster care program for adolescents.
Sandy Corbett has many years of experience working for the federal government, twenty-seven of them with the U.S. National Park Service. During that time she managed the Contracting Division, establishing a national reputation for her expertise in contract law and was responsible for innovations in use nationally today. Additionally she managed Budget & Finance, and ultimately became the Associate Regional Director for Administrative Services. After a reorganization merging two regions into the Northeast Region, Sandy became the Superintendent of the Boston Support Office, responsible for Administrative Services, Cultural & Natural Resources, Operations, & Partnerships. Sandy took leadership and supported the merger of the regions. She then moved on to become the Associate Deputy Regional Director for Design, Construction and Facility Management; and, subsequently the Associate Regional Director for Administrative Services, Northeast Region Headquarters located in Philadelphia.FORWARD Mourns Loss of Sandy Corbett, Board VP
It is with great sadness that we share with our FORWARD friends the passing of Sandy Corbett who passed away at her home in Mashpee on September 10, 2019, surrounded by her family and close friends.
Sandy was Vice President of the FORWARD board and was instrumental in creating FORWARD at the Rock, our 8 bedroom housing community for adults with Autism, now under construction in Dennis. She took the lead in solidifying our relationship with Cape Abilities, which will manage the home when finished, and she spearheaded many of our capital campaign fundraising efforts. Sandy's family has asked that In lieu of flowers, donations can be made to FORWARD, P.O. Box 1174, South Dennis, MA 02660.
Kathy Ohman, FORWARD's Board President, expressed the feelings of the entire organization when she said "our brave & beautiful Vice- President, Sandy Corbett, passed away after a four year battle with cancer. Sandy was one of the first people I turned to when we started to talk about the possibility of using town land to build housing for people with Autism. As all of you know, she has been dedicated to FORWARD ever since. I am sure we will feel Sandy's loss for a long time to come."
Below is the full obituary:
Born in Cataumet, MA, raised in Bourne, MA, daughter of the late Herbert and Dorothy (Perry) Kelley, Sandy was a graduate of Bourne High School. She attended Salem State University with a concentration in Business Management. She was a 1992 graduate of the Federal Executive Masters Level Leadership Program and attended a Leadership for Executives Program, Wharton School of Business. Sandy worked for the Federal Government for many years. She retired as the Associate Regional Director for Administrative Services, Northeast Region Headquarters located in Philadelphia, PA. Sandy was FORWARD's first Vice-President, helping to found this non-profit housing initiative for adults with Autism. She was instrumental in forging a relationship and service agreement with Cape Abilities, to provide Group Home services for two "forever" homes for the developmentally disabled. For five years Sandy worked endlessly on fundraising efforts for FORWARD, significantly contributing to the success of "FORWARD @ the Rock", which is scheduled to be occupied in Spring, 2020. Sandy traveled extensively for her work as well as for pleasure.
Survivors include her daughter, Olivia Kay Corbett of Sandwich, MA, stepson Doug Corbett, daughter-in-law Cheryl Corbett, grandchildren Julia and Ben Corbett of Marston Mills, MA, sister Nancy Swift of Pocasset, MA, and four half-sisters Michelle Palumbo, Ann Corcoran, Christine Pittsky, Sheila Boutillier, and her significant other, Kevin Ridley of Fremont, NH. Other survivors include numerous nephews, nieces, and cousins. She was predeceased by her sister Olive Alden Mainey and four step-brothers.
I've been a South Dennis Resident sense the early 80s. I'm currently employed by a small liquor chain in South Dennis. I am a member of the Dennis Board of Health. In my recent past I delivered Department of Housing Community Development Block Grants to the Cape and Martha's Vineyard. Through these grants we rehabbed many homes belonging to low to moderate income homeowners. We also purchased a vacant church and rectory converting them into four affordable one bedroom apartments and a 3 bedroom home. I have become involved with F.O.R.W.A.R.D for many reasons. The most important of which is to see that young adults with developmental disabilities have a safe and comfortable place to live and receive the services that they need.
Debra Hope Colligan is an award winning landscape & animal painter & graduate of the Pennsylvania Academy of the Fine Arts (PAFA) receiving a Scholarship Award for Masters credits from PAFA and The Barnes Foundation/The Violette de Mazia Trust in "Advanced Theoretical & Critical Studies of the Fine Arts" She enjoys past & present gallery representation on Cape Cod & the Islands and throughout the United States and has been featured in numerous publications on Cape Cod, Nantucket, Martha's Vineyard, NYC, & Philadelphia. "Art Provides Way To Heal For Artistic Couple" article on the cover of The Falmouth Enterprise 1/30/15 http://www.capenews.net/falmouth/news/art-provides-way-to-heal-for-artistic-couple/article_13c801ca-a8e2-11e4-a59c-e74ed053037d.html
She lives on Cape Cod with her husband, Dennis, filmmaker, photographer & artist where she maintains her studio & teaches her Self-Expressive Painting and Drawing to differently-abled students both privately & at Cape Abilities Residences on Cape Cod & at the John F. Kennedy (JFK) Hyannis Museum, to her Kennedy Donovan Center (KDC), Cape Cod Community Services students. She organized & presented an art exhibit/reception at the JFK Hyannis Museum with her KDC student's artwork entitled "Artism a Creative Interpretation of Art & Disability, Expressive Portraits of the Kennedys" 11/17/16 presented by KDC and the JFK Museum. Last year she also curated "The Joy of Artistic Expression" presented by KDC, at the Thomas E. Hanley Gallery, Falmouth Hospital 5/1/16 – 6/30/16 her artwork was exhibited in the show along with her KDC art students. Another exhibit she created, curated, organized & displayed her artwork in was "Healing Through Art " at Cotuit Center for the Arts 2/15/12 – 3/17/12 an impressive & inspiring art exhibit celebrating the work created by artists with disabilities, incl her students from the Brain Injury Assoc of MA, Cape Abilities artists and more. It's purpose was to foster an appreciation of artists on Cape Cod with disabilities through their achievements & stories reflected in their art that has enriched their lives. http://barnstable-hyannis.patch.com/groups/arts-and-entertainment/p/cotuit-center-for-the-arts-and-debra-hope-colligan-prd5e00fbd22
Debra also organized/taught a Heart to Heart Bereavement Art and Horseback Riding Workshop for Children, organized with the "Visiting Nurse Assoc. (VNA) of Cape Cod at Smithfield Farm. Debra has been teaching Private/Group Painting/Drawing En Plein Air & Portrait art classes at Cotuit Center for the Arts, the Cultural Center of Cape Cod and many more art classes in her studios over the years on – Cape Cod, Nantucket and Martha's Vineyard and in NYC, Chester Springs, Philadelphia & New Hope, PA.
Her works are among many private and public collections; The Rock & Roll Hall of Fame Museum, Adam Clayton/U2, Jon Bon Jovi, Past & Present E Street Band Members the late Clarence Clemons & Danny Federici, David Sancious, Steve Van Zandt, Rob Bonfiglio/Carnie Wilson, James Taylor, Jackson Browne & Todd Rundgren, artwork on display at Bryn Mawr Rehab Hospital's Permanent Art Collection, Malvern, PA where her artwork has been juried/featured Annually into Art Ability a yearly International Art Exhibit for the disabled 2005 - Jan. 31, 2017. Painting juried/exhibited at PAFA's 2nd Annual Benefit Live Auction on Saturday, Oct. 18, 2014 at PAFA's Walter and Leonore Annenberg Gallery painting was the 1st painting sold at the live auction. Organized 2 PA Academy of the Fine Arts (PAFA) New England Alumni art exhibits with her artwork in it that ran from August 30, 2012 – November 25, 2012 at the Cape Cod Museum of Art, Dennis, MA and the Louisa Gould Gallery, Vineyard Haven, MA. 1982 "Music on Canvas" Solo Exhibit Century Café Gallery, NYC "Attended by 1000 guests, including musicians i.e. Aerosmith, The Clash, E Street Band.
On 9/4/04 Debra sustained a Traumatic Brain Injury (TBI) after being thrown from a horse, which significantly changed her life. With the support of her devoted husband, Dennis as her caregiver, he enabled her to once again be the artist she was before her TBI. Dr. Anjan Chatterjee whose a pioneer in the field of neuroaesthetics, & chief of neurology at Pennsylvania Hospital, author of The Aesthetic Brain did a neuroaesthetics study on Debra's artwork right after her TBI. He had a lab member watch her create her artwork in the studio & then he studied/evaluated her artwork to see if her work/style had changed after her TBI, which it hadn't. So he was quite surprised & impressed that she was still able to paint realistically & he said that in a lot of cases after a brain injury a realistic artist's paintings are much more abstract. Debra certainly understands the complex & often counterintuitive ways in which our brains process concepts such as art & beauty. After her TBI Debra has been inspired to teach her differently-abled art students how to be self-expressive creating their masterpieces. Both Debra and her students are all very proud to display the fruits of their creative efforts which certainly link them to a place of healing, hope & inspiration to family members and friends. She feels that her students feelings are reflected in their art which enriches their lives and their families.
Prior to her TBI Debra was Executive Director of a nonprofit, Community Accountants (CA) in Phila., PA which was a part of Resources for Human Development (RHD) whose mission is to empower people in need, helping them attain the hightest level of independencepossible and to build better lives for themeselves, their families and their communites. CA provided pro bono accounting to nonprofits, artists and folks in need presenting workshops with former State Senator Shirley Kitchen for her constients in Philadelphia along with United Way of Greater Phila & Southern NJ. Also Debra presented "Don't Fear the Taxman" accounting workshops presented with the IRS at PAFA, Moore College of Art & Design and Univ. Of the Arts. Debra did all the development for CA and received funding from Pew Charitable Trusts, The Philadelphia Foundation, Vanguarud Foundation, the Claneil Foundation and more.
After recovering from a TBI and a craniectomy Debra is very passionate about pursuing FORWARDS mission to provide a small-scale model housing community where adults with autism and related disabilities will prosper in a safe, supportive environment. Debra works at Cape Abilities Residences with her art students weekly and see's how happy they are with Cape Abilities wonderful support staff and all of the day programs and activities provided. FORWARD is a much needed home for young adults sadly, there currently aren't enough group homes for the developmentally disabled on Cape Cod. Both FORWARD's Board and Cape Abilities are anxious to having FORWARD's much needed housing built in Dennis, MA ASAP.
Sheila Lyons recently stepped down from her elected position as Barnstable County
Commissioner, a position she held for eight years. As Commissioner, she represented the
County on various intergovernmental and non-profit boards.
During her time in office, Sheila was an outspoken advocate for Cape Cod, leading the County's
influence in areas of the environment and wastewater remediation, poverty, opioid addiction
and smart economic growth.
A Boston native, Sheila began her career as a geriatric social worker, working in the
communities of South Boston and Cambridge. She relocated to Maryland to work as a Director
of Social Service and staff development in the long-term healthcare industry.
Over the years, Sheila was always politically active and is the former Chair of the Democratic
Women of Howard County, Chair of the Wellfleet Democratic Town Committee and Vice
President of the Cape and Islands Democratic Council.
Sheila lives in Wellfleet and has one daughter who lives in New York City.
RESUME
Education
University of Maryland Baltimore
Masters of Social Work
University of Maryland College Park
BS Business Administration
Boston University School of Management
Institute of Executive Non-Profit Management
Core Certificate Program
Public Service
Barnstable County Commissioner: 2008 – 2016
Chair: 2009, 2015 & Vice- Chair: 2012, 2014
Board Membership
Chief Elected Official, (CEO), Workforce Investment Board: 2011- 2016
Chair, Barnstable County Ad Hoc Committee on Risk Analysis of Vegetation Management 2010
Chair, Regional Network To End Homelessness: 2008 – 2016
Convener & Chair, Regional Task Force on Substance Abuse: January 2014 to 2016
County Representative, Cape Cod Commission: 2008-2011
County Representative, Cape Cod Water Protection Collaborative:
2008 – 2015
County Representative, Barnstable County Cooperative Extension:
Jan 2011- 2016
County Representative, Children's Cove: 2009-2012
County Representative, National Seashore Advisory Committee: 2009 –present
County Representative, Arts Foundation of Cape Cod: 2012 – 2015
Representative to the Assembly of Delegates Wellfleet: 2006-2008
Delegate Alternate, Human Service Advisory Council: 2006- 2008
Volunteer
Board Member, Cape Cod American Red Cross: 2010 – 2013
Board Member, Wellfleet Preservation Hall: 2008-2011
Board Member, Veterans Outreach Grace Center2009-2013
ROB BRENNAN
Rob is the President of CapeBuilt Development, LLC and the developer of Heritage Sands in Dennis Port, Cape Cod, Massachusetts (www.HeritageSands.com). Located on 8 acres of Nantucket Sound shoreline, Heritage Sands is Cape Cod's first oceanfront cottage community in more than 50 years. Heritage Sands has been recognized as "Best Residential Development in the Americas" by the International Property Awards, and received four 2015 PRISM Awards from the Builders and Remodelers Association of Greater Boston for "Best Land Planning" (Gold), "Best Home Under 2500 s.f." (Gold), "Best Sales Model Under $650,000" (Gold) and "Best Residential Development" (Silver).
Prior to founding CapeBuilt Development, Rob practiced as a land use attorney for almost 20 years and represented regional and national real estate developers on a variety of resort, residential and commercial properties and a wide range of transactions, permitting, environmental compliance and property operation matters.
Rob was a founding partner of the Boston law firm Brennan, Dain, Le Ray & Wiest (now Dain Torpy)and began his career practicing in the Real Estate Development, Environmental Law, and Litigation practice areas of Goodwin Procter LLP, Edwards & Angell and Palmer & Dodge.
Bar Admissions and Licenses: Rob is admitted to the bars of Massachusetts and the U.S. District Court for the District of Massachusetts, and the U.S. First Circuit Court of Appeals. He is also a licensed MA Real Estate Broker
Bob Samoluk
Board Member
I have been coming to Dennis regularly since the 1970's and owned a home here since 2002. For many years I worked in the Financial Services industry as the Human Resources Director for a large, global corporation where I partnered with business and support units to deliver Human Resources services. I took an early retirement, making Dennis my home, with the intent of becoming more involved in community services.
My interests are in working with non-profit community based organizations and on economic development issues, specifically affordable housing. I am currently doing some consulting work with ESC of New England, a group that provides consulting services to non-profits. I am also working as the Human Resources Manager for Quincy Asian Resources. Inc., which provides a variety of services to the community in Quincy, MA. I am active on the on housing issue as a member of the Dennis Municipal Affordable Housing Trust, a member of Citizens Housing and Planning Association (CHAPA) and have attended training sessions conducted by the Cape Housing Institute and Mass Housing Partners.
I am excited to be part of F.O.W.A.R.D as I get to work closely with an organization dedicated to improving the lives of young adults with developmental disabilities by providing a safe place for them to live, with the proper services they require.
I have lived on Cape Cod for over thirty years. Currently, in addition to being on the F.O.R.W.A.R.D. board, I also serve on the board of the Lighthouse Charter School. My professional career was spent as an educator, school administrator, as well as, a mental health counselor. I had the privilege of serving as a school administrator of three school in the Dennis-Yarmouth School System including Nathaniel Wixon Middle School, Mattacheese Middle School, and M.E. Small Elementary School. I also served for 10 years as Principal of Stowe Vermont Elementary School. In addition, I spent many years as a mental health counselor and management consultant. I have always had the goal of helping others and fostering equity . So that everyone has a fair chance to express their potential and to live and work in a supportive, safe and nurturing environment.
Former assistant principal in the D-Y school system serving in three different schools for 15 years, having a rich experience working with developmental disabilities. During her career as a social worker and educator she also was a professor in several colleges and universities.
In her retirement she has joined the boards of the Lighthouse Charter School in Harwich and now as a Board member for F.O.R.W.A.R.D. where she brings her years of knowledge and experience from education and social work to the table.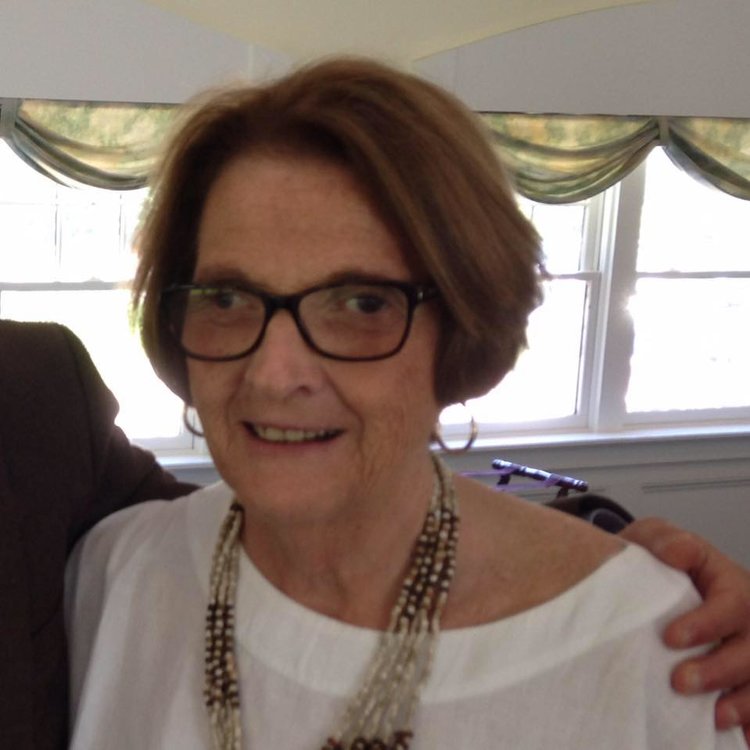 Rose Marie is a retired educator and administrator from Tappan, New York. Her
BS and MS degrees in art education from The State University of New York/New
Paltz enabled her to teach art to students at all grade levels.

Developing and teaching high school curriculum, speaking on Gifted and Talented
Education in Art, and exhibiting student work in her community, were all
components of her work as an art teacher. Rose Marie's accomplishments
included getting her students to think through art, to enjoy creating art and to
develop an awareness of the world of art. Her students also had fun writing and
acting in plays focused on various artists. Their outdoor art happenings were
enjoyed by 150 or more students at once!

During her career in education, Rose Marie also designed and implemented a
progressive program entitled "Humanities in the Elementary School," for which
she was awarded a New York State Grant.

Rose Marie later earned a School Administrator and Supervisor (SAS) Professional
Diploma from Bank Street College and became Director of the South Orangetown
Central School District Extended Educational Care Program. Her innovative
morning and afternoon program for children of working parents was recognized by
The New York State Education Department. Rose Marie was also invited to attend
The 21st Century Schools Project at the Bush Center in Child Development and
Social Policy at Yale University.

Following her retirement to Cape Cod, Rose Marie served as consultant in
Humanities to the American Bar Association, with a focus on Law-related
Education through the visual arts and humanities.
Volunteer Affiliations
 Cape Cod Museum of Art: Art instructor (1999 – 2000), Educational
Consultant (2003 – present).
 Art Teacher Association of Cape Cod (2004 – present).
 Massachusetts Cultural Council: Site evaluator (2008).
 The Educational Foundation for Dennis & Yarmouth, Inc.: Board member.
 Yarmouth New Church Preservation Foundation: Board member (2013 –
2015).
 Yarmouth Democratic Town Committee: Vice Chair & Treasurer (2007 –
present).
 Theta Phi Gamma Alumnae Association: President, 2005 – present.
Rick Presbrey was the President, CEO and Founder of the Housing Assistance Corporation until
his retirement in March of 2017. Under Rick's leadership the agency grew from one and a half
staff members and an annual budget of $32,000.00 to 125 staff members and total annual expenditures of
nearly $30m. It is estimated that HAC helped approximately 100,000 unduplicated people
through its 37 different programs. HAC was known to be creative and caring and committed to
helping anyone and everyone in the region that is facing a housing crisis.
Funding, always the key to success of any enterprise, came from a variety of sources including
local, county, state and federal governments, donations, sponsorships, fees, services, events,
rents and grants from foundations and businesses. Through the years HAC, and Rick on behalf
of the agency, received many awards and recognitions for the accomplishments in its especially
client centered work often most successfully in partnership with other organizations.